This crazy monkey got THC infused honey from the Jungles of Thailand for you. Put it in your tea, smear it on your bread or just eat it straight from the straw.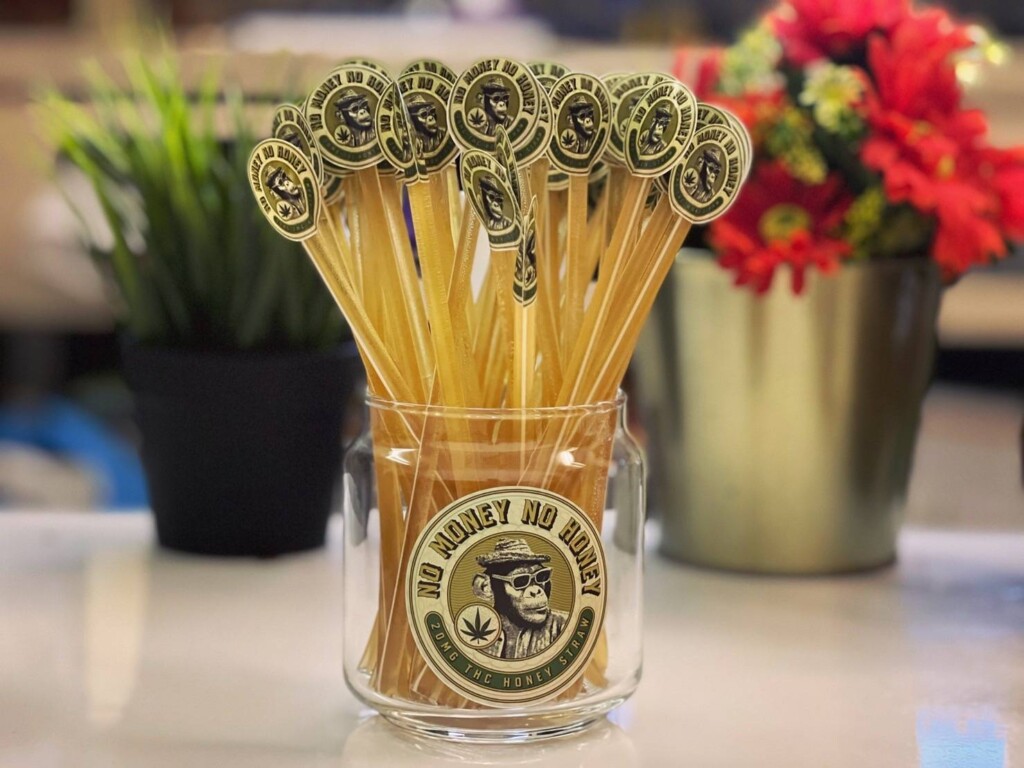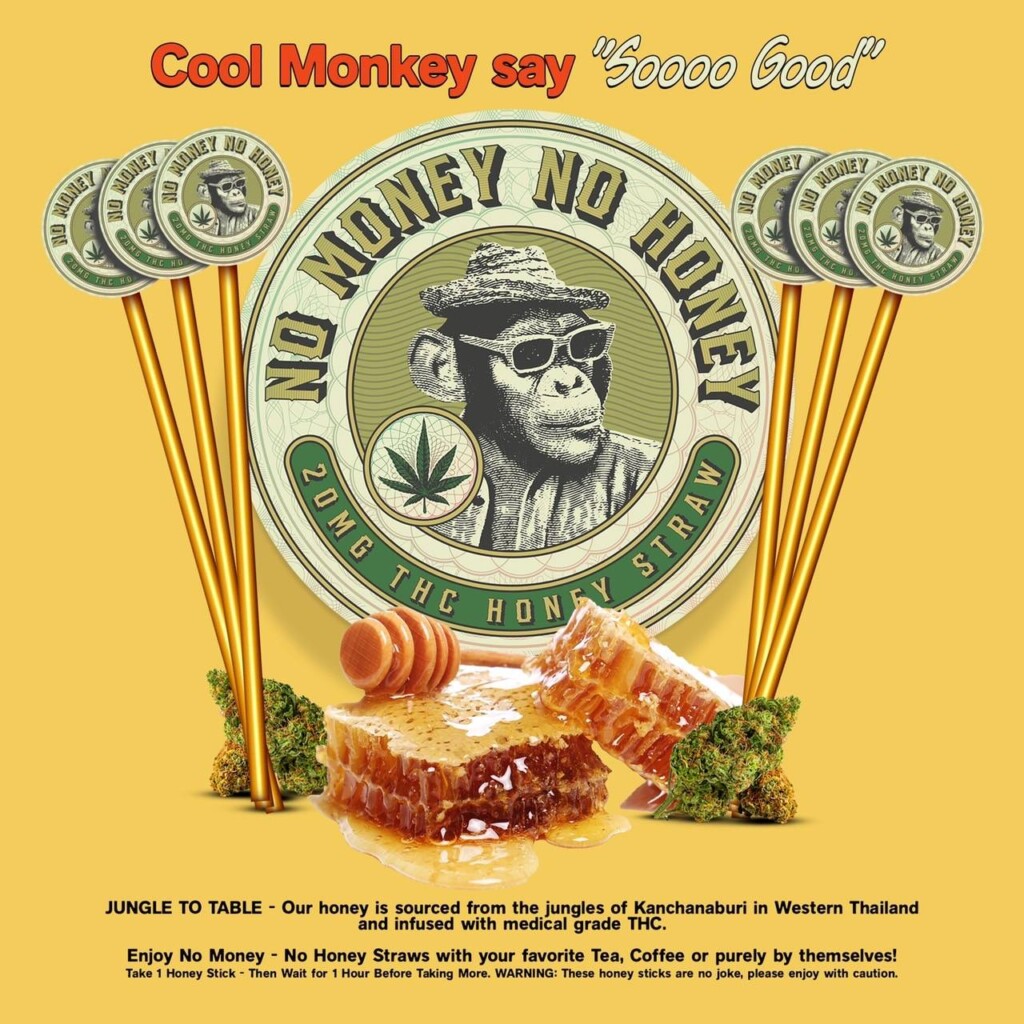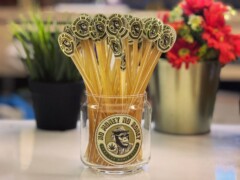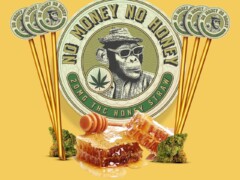 Official HighThailand Review
I am a man of routine. An old cranky man of routine. When my routine is interrupted, I become crankier and am incredibly unpleasant to be around. Part of this routine is a cup of mint tea and honey before bed. This is a must for me.
The only element I have ever tried to introduce to this routine has been cannabis. Prior to legalization, I had attempted to add a few drops of homemade tincture to my tea. The results were unpredictable, gentle high—soaring high—in the middle highs. It is very difficult to find that Goldilocks high from edibles. The taste was always awful, bitter and unpalatable. After legalization I was gifted some store bought cannabis infused honey. The taste was better than the tincture infused tea, but the effects were barely noticeable.
When I came about the No Money-No Honey Medicated Straws I was a bit hesitant and suspicious. My previous experiences were less than extraordinary. I nonetheless picked up both the indica and sativa versions of their honey and am very happy I did.
Both the sativa and the indica are quite delicious on their own and capture the best flavor of cannabis without the ever-bitter taste of tincture. The effects of one dose (one straw) are gentle but noticeable.  Enough to get a light high but not enough to get stoned (doubling the dose will have the effect of doubling the effect).
While I normally prefer sativa strains, the indica honey straw is my favorite.  The single dose of indica honey is great for winding down, chilling in front of the TV and just relaxing at the end of a day before drifting off to sleep. A perfect match for my mint tea and end of day routine.
The sativa honey works well for an afternoon of work. The effects are moderate with clarity and focus, rather than energy and alertness. I have not tried doubling the dosage because I find that one dose is all I need to swiftly get through my work without stress, two would probably be too much.
No Money—No Honey Medicated Straws are a good choice for controlled and moderate edible consumption of cannabis. A single dose is effective at producing a slight high with great relaxed and focused effects for their indica and sativa straws respectively. These honey straws are a new go to for me when I need a slight boost, especially a discreet one, in the right direction. I would recommend that users try one dose first to determine how much additional honey is required to achieve the desired high. One dose definitely has its place and is effective.
Store Locator
Reviews
รสชาติน้ำผึ้งเริ่ดมากคะ หนูใส่ในขนมปังปิ้งอร่อยมาก รอบหน้าเดี๋ยวลองใส่ในไอศกรีม 😉 Translation: Awesome - The taste of the Honey is very awesome. I put it on my bread and it was very yummy. Next time I try it on my ice cream.
I am a man of routine. An old cranky man of routine. When my routine is interrupted, I become crankier and am incredibly unpleasant to be around. Part of this routine is a cup of mint tea and honey before bed. This is a must for me. The only element I have ever tried to introduce to this […]