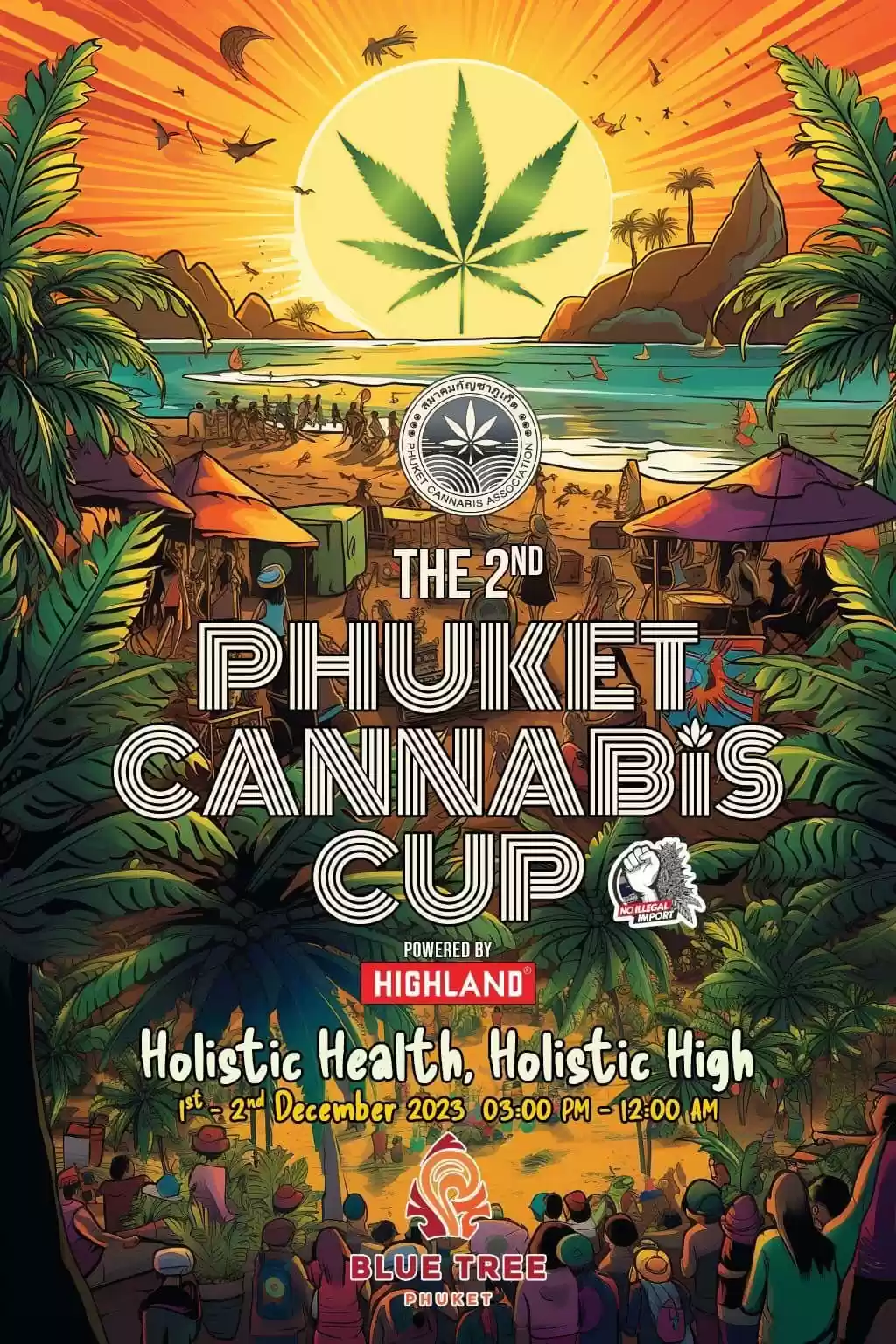 Get Ready for the Spectacular 2nd Phuket Cannabis Cup!
The Phuket Cannabis Association proudly presents an event that's more than just a gathering – it's a revolution! Dive deep into the world of cannabis cultivation, get empowered with knowledge through enthralling workshops, and build connections that last a lifetime!
Nestled within the heart of Blue Tree Adventure and Water Park, this event is a dazzling spectacle suitable for all ages. There's a treasure trove of experiences waiting: a myriad of vendors, fun-filled activities, and boundless opportunities for interaction. And let's not forget – live tunes to groove to, delectable foods to relish, and the most premium cannabis flowers to savor.

Only a hop, skip, and jump (or 30 minutes!) from Phuket airport, this global gala anticipates attendees from every corner of the planet. Our mission? Celebrating pioneers who see cannabis not just as a plant, but as a key to holistic health and wellbeing.
Witness the Evolution! Join thousands in witnessing the immense strides Thailand's Cannabis community has taken over the years. Rub shoulders with the maestros behind Thailand's finest flowers. It's more than an event; it's history in the making!
Save the date! Dive into this whirlwind of excitement, discovery, and passion. We can't wait to welcome you to the heart of Thailand's blossoming cannabis community. See you there!