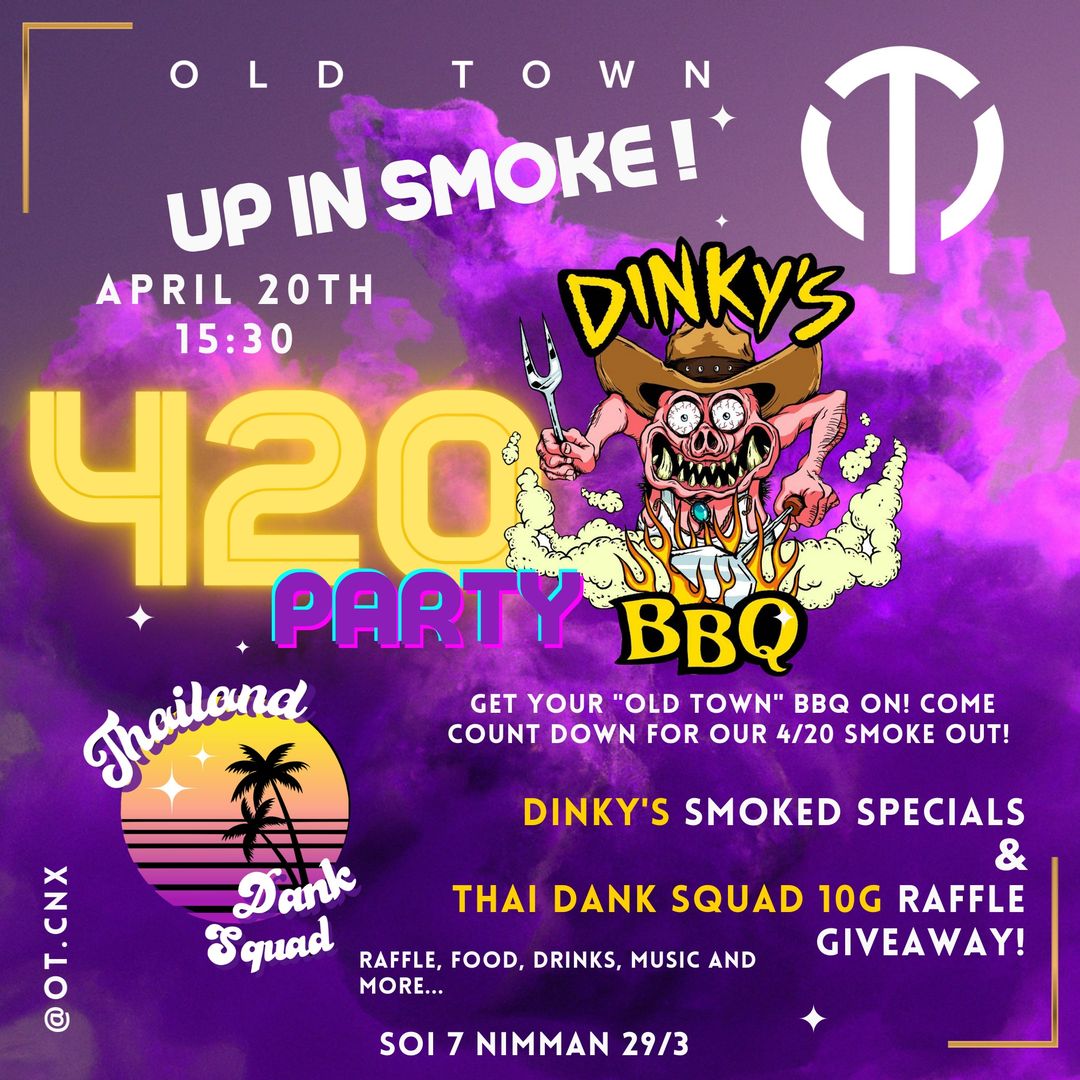 This 420 OT x DINKY'S x THAI DANK SQUAD are lighting things up with a BBQ rooftop party
At the OT CNX very top floor which has yet to be revealed to the public!
Check your April 20th off, you know where to go! This is gonna be some good food, good music, good people and of course good w- wha- food! Right!
There ALSO will be Thailand Dank Squad and Dinky's Bbq joining this 4/20!
THAI DANK SQUAD are giving away a 10G PRIZE for the 4/20 RAFFLE
take a chance, let's see who gets that lucky number and an extra special April 20th!
DINKY'S are bringing an amazing selection of food. From pulled pork tacos to smoked burgers
Good music, good vibes, good food, good life!