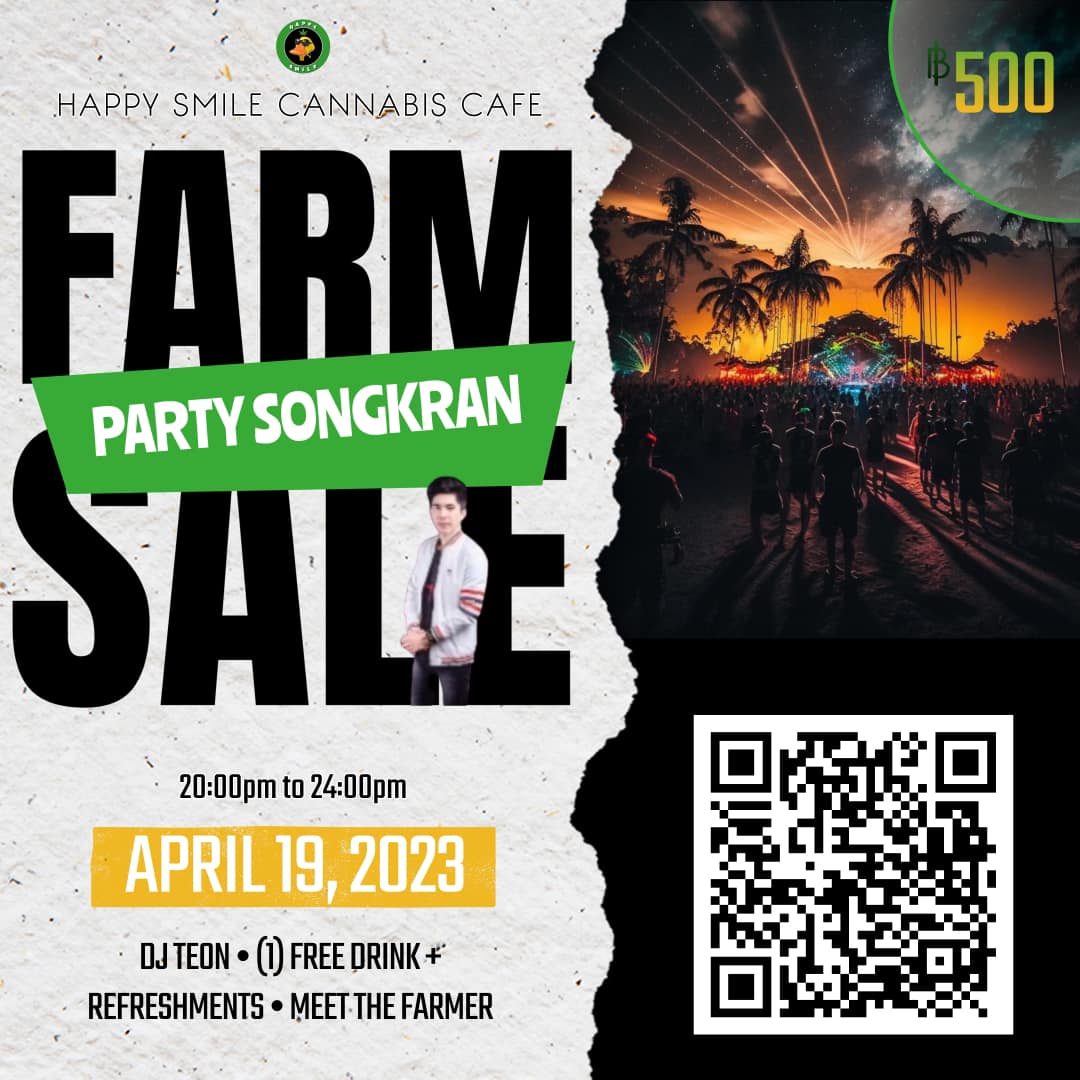 Join on April 19th for the SongKran Farm Sale Party featuring DJ TEON!
Enjoy a day of fun, food, and cannabis as we celebrate Thai New Year.
For just THB500, you'll get one free drink, refreshments, and the chance to meet local farmers and learn more about their craft.
Contact Happy Smile Dispensary for more details and reserve your spot today!