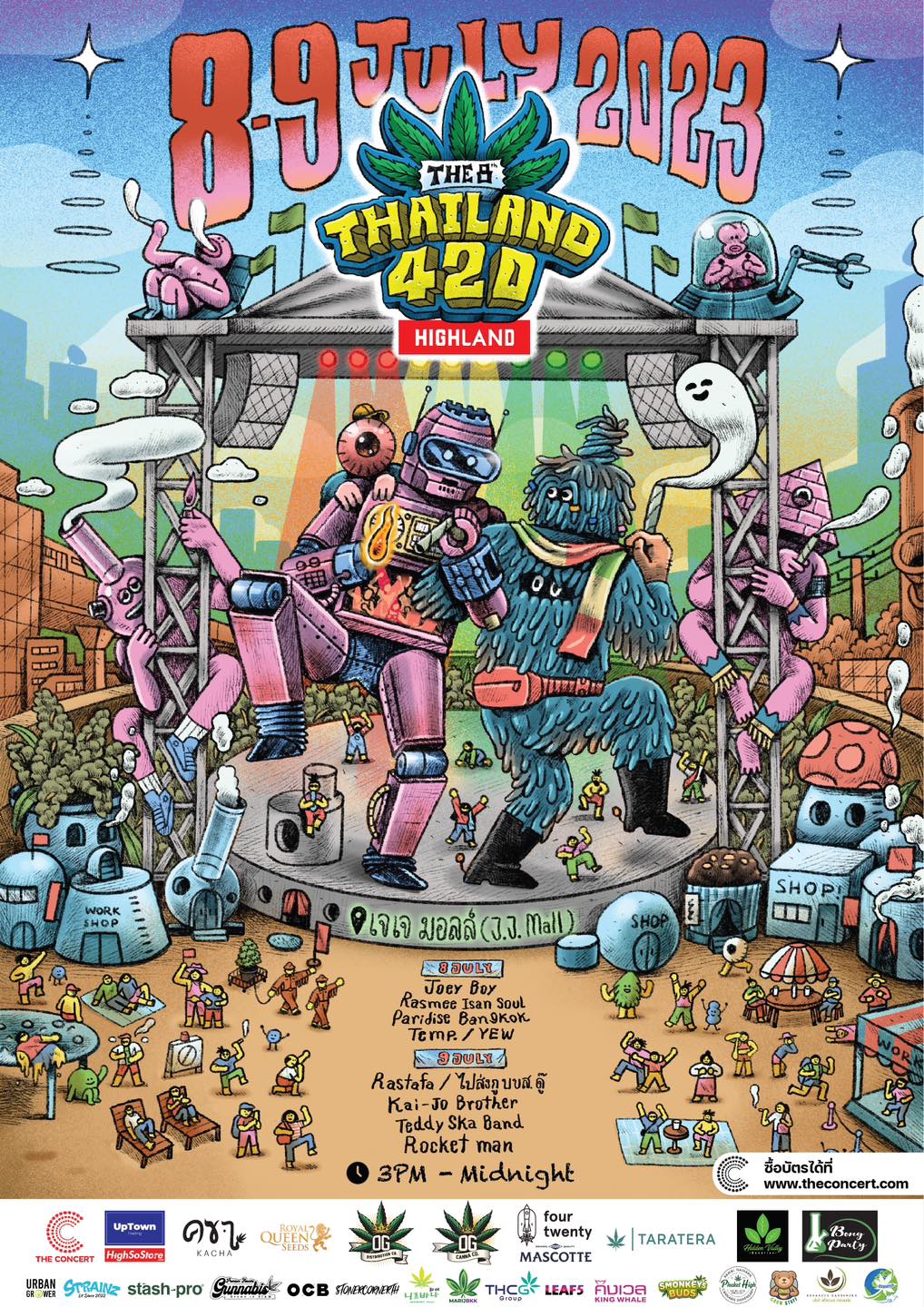 The 8th Thailand 420 Get your tickets now!!
.
The biggest and longest-occuring 420 Festival in Thailand. This year, we are entering the 8th year of this annual festival. As always, Highland will bring you an atmosphere brimming with joy, laughter, freedom, and unwavering friendship.
.
This year, Highland is back on the 8th and 9th of July at JJ Mall Chatuchak, 6th floor from 3:00 p.m. – 12:00 a.m. Enjoy the outdoor rooftop atmosphere or indoor zones, along with a range of activities including concerts, engaging workshops, vibrant markets, and various restaurants.
.
Main Stage Line Up
Saturday, July 8, 2023
– Temp.
– Yew
– รัศมีอีสานโซล
– Paradise Bangkok
– Joeyboy
Sunday, July 9, 2023
– Rocket Man
– Teddy Ska Brand
– Rastafah
– Kai-Jo Brothers
– ไปส่งกู บขส. ดู๊
Early Bird Event tickets are available until July 2, 2023:
– 1-day pass: 600 Baht
(Originally: 900 baht)
Choose any day you want to attend!
– 2-day pass: 1,000 baht
(Originally: 1,500 baht)
https://www.theconcert.com/highlandca…/the-8th-thailand420