A nice dispensary in Pak Chong just before heading into the Khao Yai National Park, good selection of strains. Camping up in smoke!
Official HighThailand Review
Khao Yai Cannabis
Location and Dispensary
Cannabis Khao Yai is located in Packchong on Nong Nam Daeng road, about 20km from the Khao Yai National Park. It is situated between the Ribs Mann and Midwinter restaurants (if you get the munchies I would opt towards Ribs Mann).
The shop is divided into two separate and large areas: On one side, the dispensary dedicated to all things cannabis. On the opposite side is a snack bar with nibbles and drinks available.
The dispensary is large, airy, with comfortable seats and tables around the periphery. Guests are welcome to sit back, relax and smoke in the shop. The dispensary has all the supplies needed for a successful get away from Bangkok: pipes, bongs, rolling paper, grinders, etc. The bongs and pipes are kept in glass display shelves, while the rolling papers and other paraphernalia can be found at a counter near the entrance. Bongs are also available for use within the shop.

The dispensary has 9 strains of cannabis available for sale, several of the strains are grown by the owner in Khao Yai. The cannabis strains, at least the Amnesia and Platinum Cookies sampled by your humble correspondent, are high quality, delicious and very reasonably priced. The Amnesia has a very classic OG feel to it, which I always welcome (more about this in strain reviews). This strain represents the shop well, as the dispensary also has a very OG relaxed, classic feel to it.
The staff at Cannabis Khao Yai is warm, friendly, and knowledgeable. They do not speak English . . . my Thai is horrible . . . and I freely admit that any language problem in Thailand is purely on me. I should speak the language better after living here for so long. But I don't and my apologies to everyone for that. Having said that, language is not a challenge in the shop. Not only does the mutual love of cannabis transpire any communication problems, but the shop has regular and incredibly kind customers who are eager to join the conversation and help communicate with the staff.
Vibe
Indeed, the shop has a great mix of regular customers from the vicinity and visitors from Bangkok on short jaunts from the metropolis. This adds to the friendliness and warmth of the shop. As touched upon in so many of our reviews to date, cannabis and the business of cannabis is so much about human contact, bonding, and the exchange of ideas. Cannabis Khao Yai is perfectly set up for customers to meet and chat and befriend each other.

Upon my entrance to the shop, a young and attractive couple, husband and wife, asked me to join them for a smoke. They were smoking White Runtz, thoroughly enjoying their afternoon. I sat down with them and listened to their own history with cannabis. They first came about high quality cannabis in the US and then continued using quality weed at university in Bangkok. When they moved back to the Pak Chong area they continued to partake in high quality cannabis at Cannabis Khao Yai (an hour's drive from their home). We spoke of the developments from a legal and political point of view and their fear of everything disappearing.
Ownership and History of the Shop
Just like the shop, Cannabis Khao Yai's owner is warm, welcoming, and friendly. "I made the shop with love for cannabis. When we put the shop together we wanted to make a shop which would provide our customers and tourists the best quality and natural cannabis possible."
"I have been using cannabis for over 10 years now and began studying it and cultivating for the last 5 years. We are passionate about cannabis, when cannabis was legalized we were thrilled and opened the shop."
"For us, it is important that the shop has Khao Yai in the name. Khao Yai is where our farm is, where we have beautiful air, water, and wind. Khao Yai is excellent and suitable for cannabis cultivation. We developed our own organic growing methods both outdoors and in the greenhouse and produce high quality cannabis, with the best taste and fragrance."
Conclusion
Cannabis Khao Yai, the shop, its owner, and its customers are warm, open, friendly, forthcoming, and personal. The shop reflects Khao Yai's chill and open nature. There are several shops in Khao Yai, and I hope that I will have a chance to explore them more on a subsequent trip. But, Cannabis Khao Yai is a great start to exploring the local scene. Good people, good locally grown weed, beautiful surroundings. A place where you can pick up a few grams of weed to smoke back at your hotel or on a beautiful hillside. Or, to sit down with new friends, shoot the breeze. Learn something. We highly recommend Cannabis Khao Yai.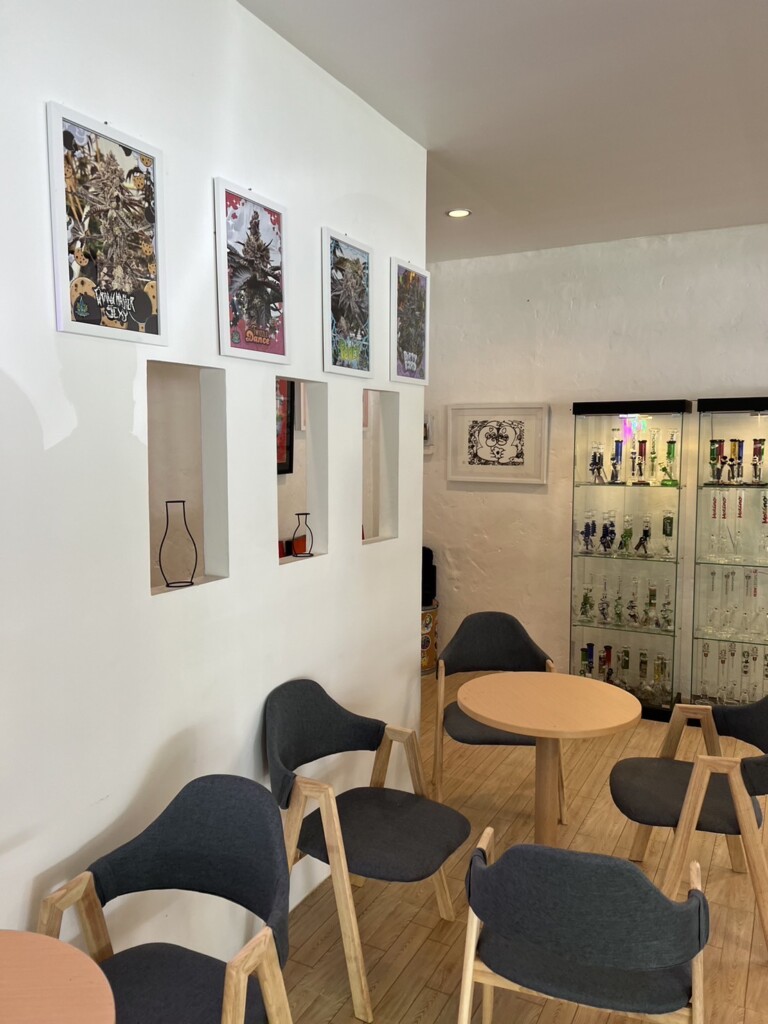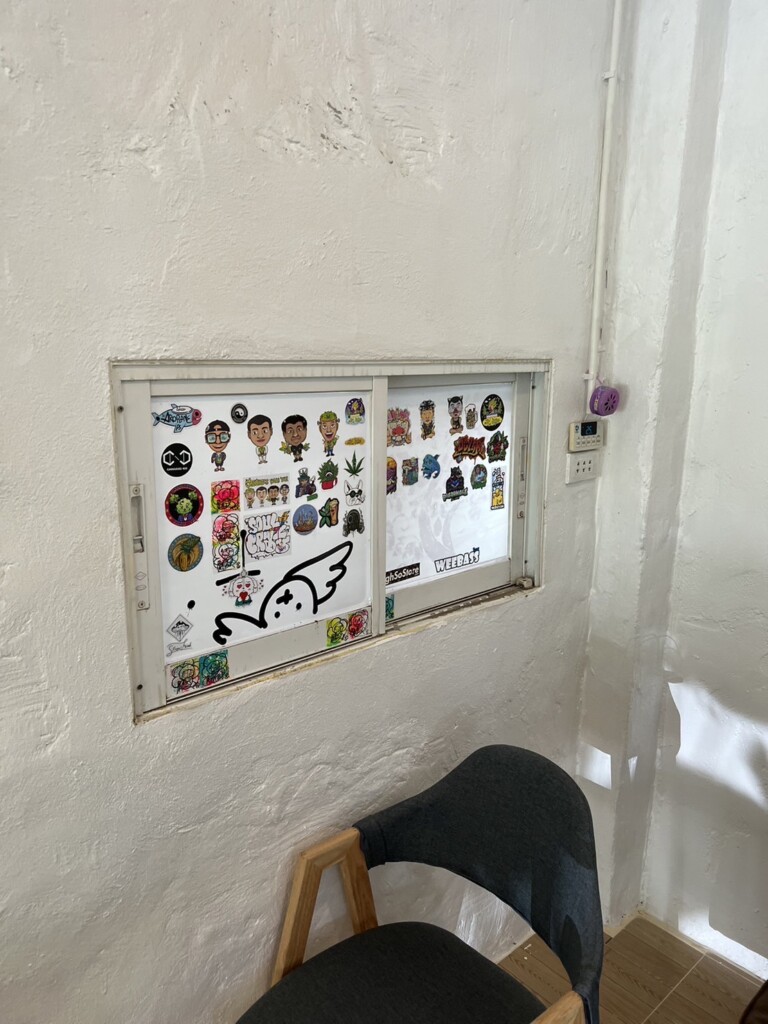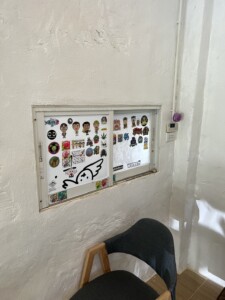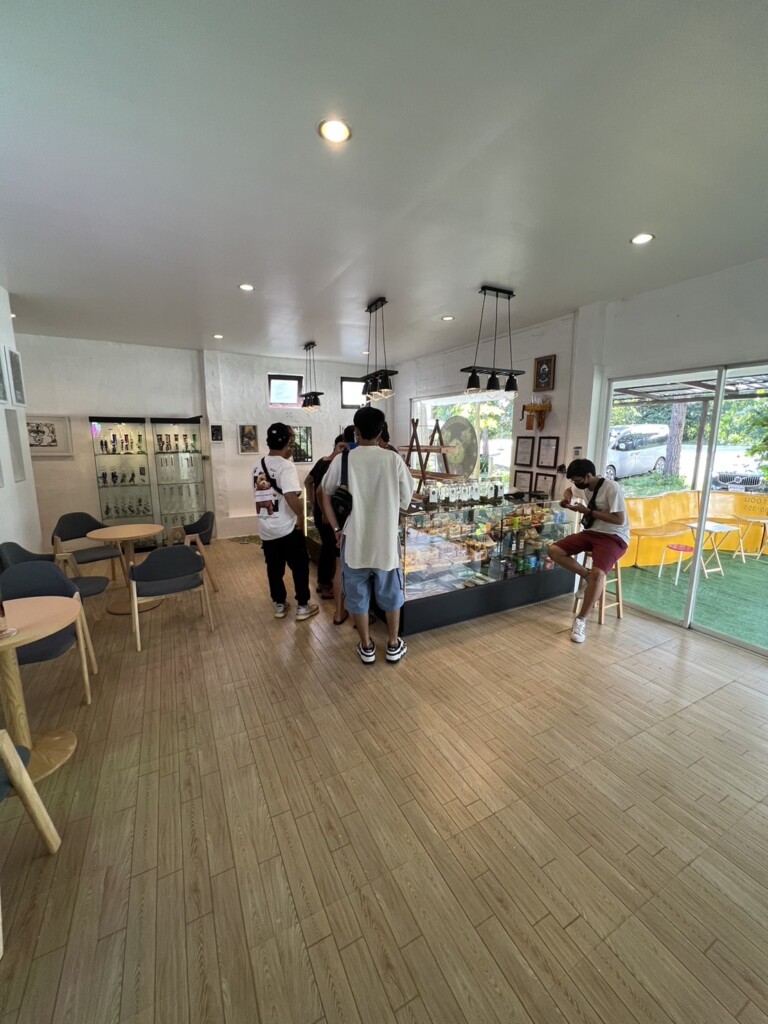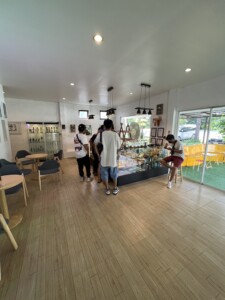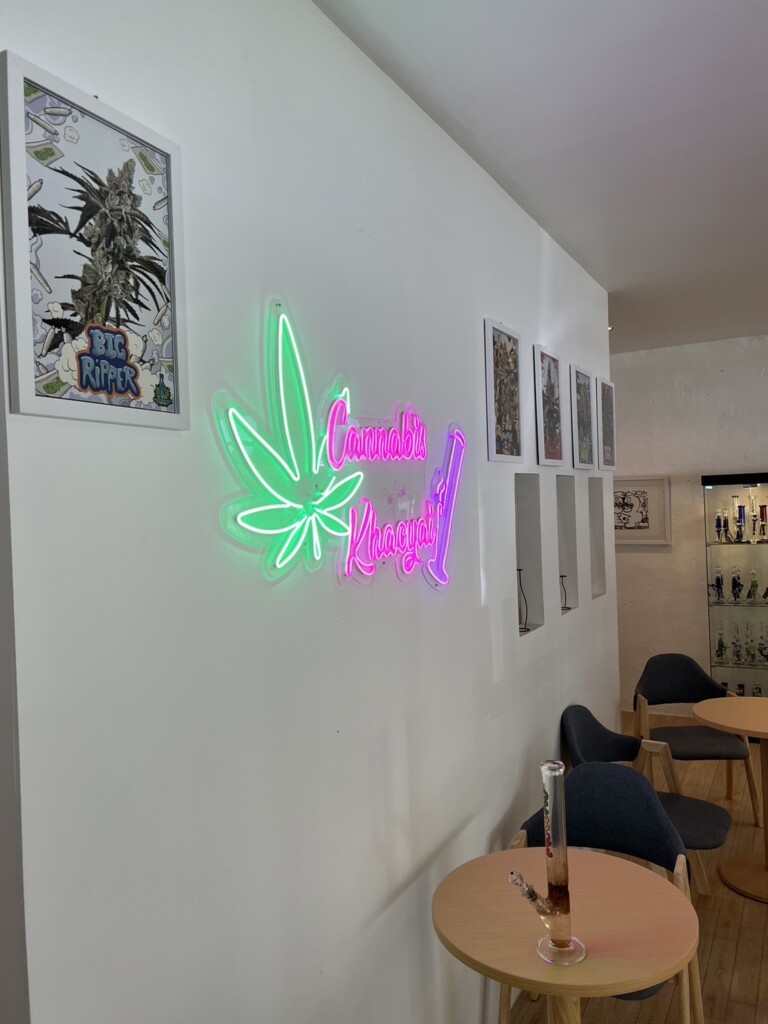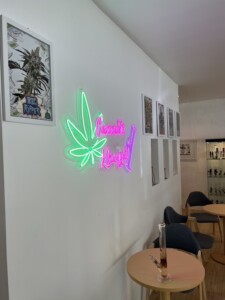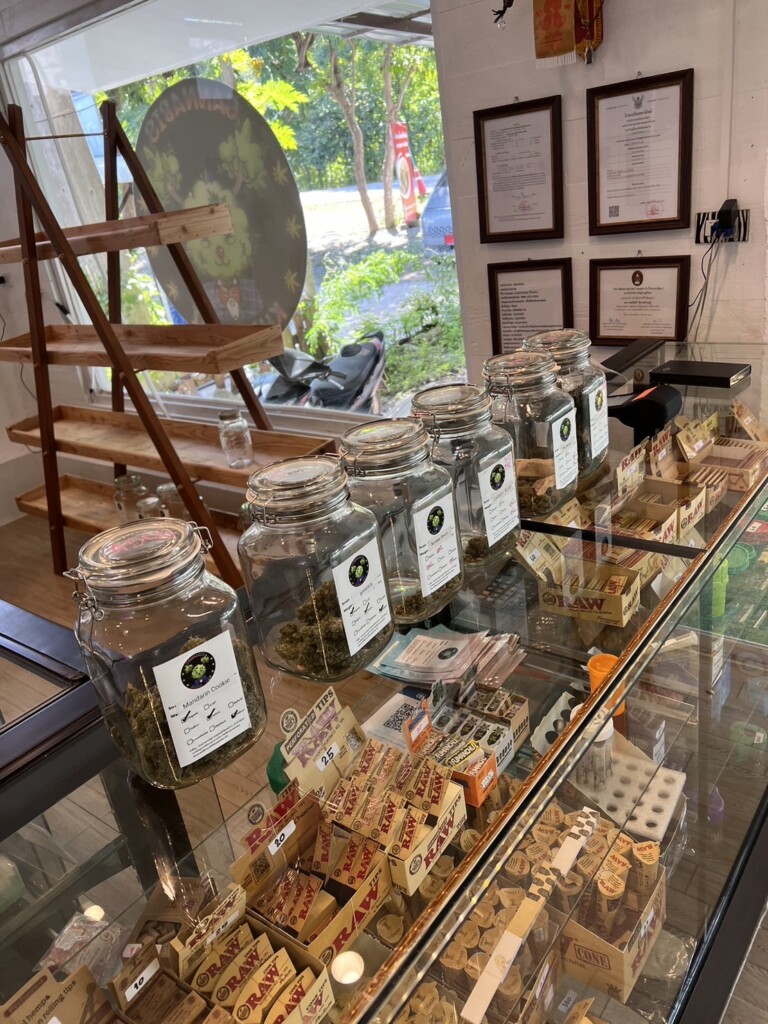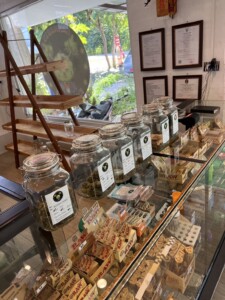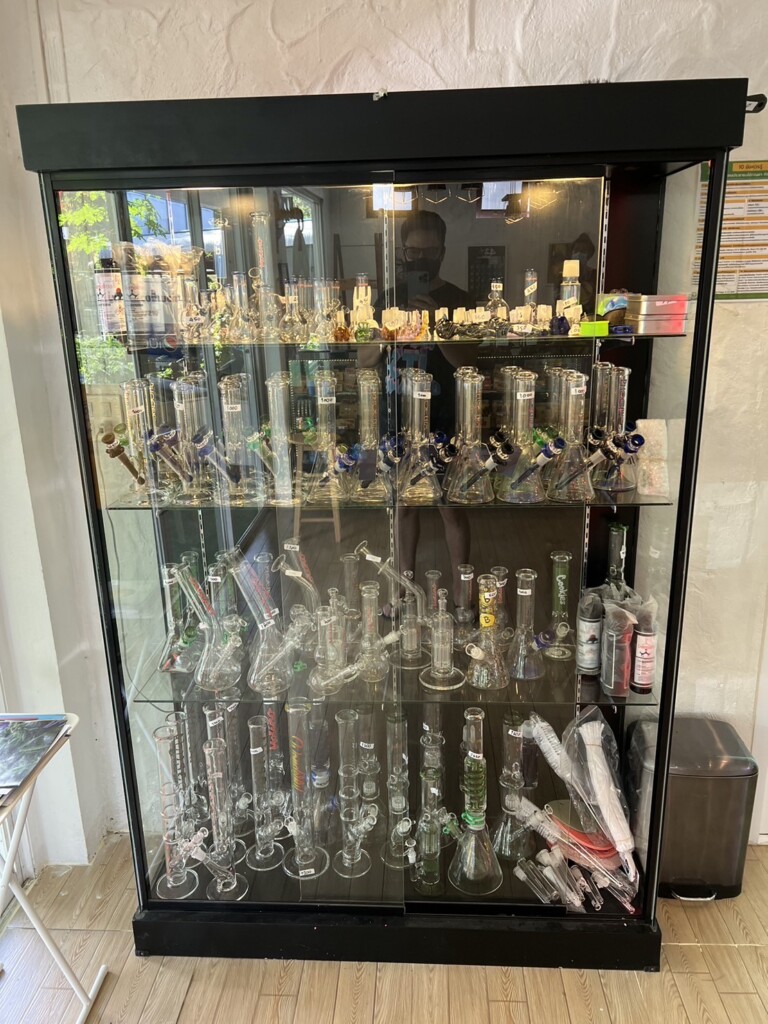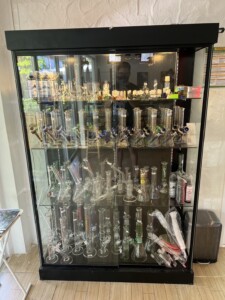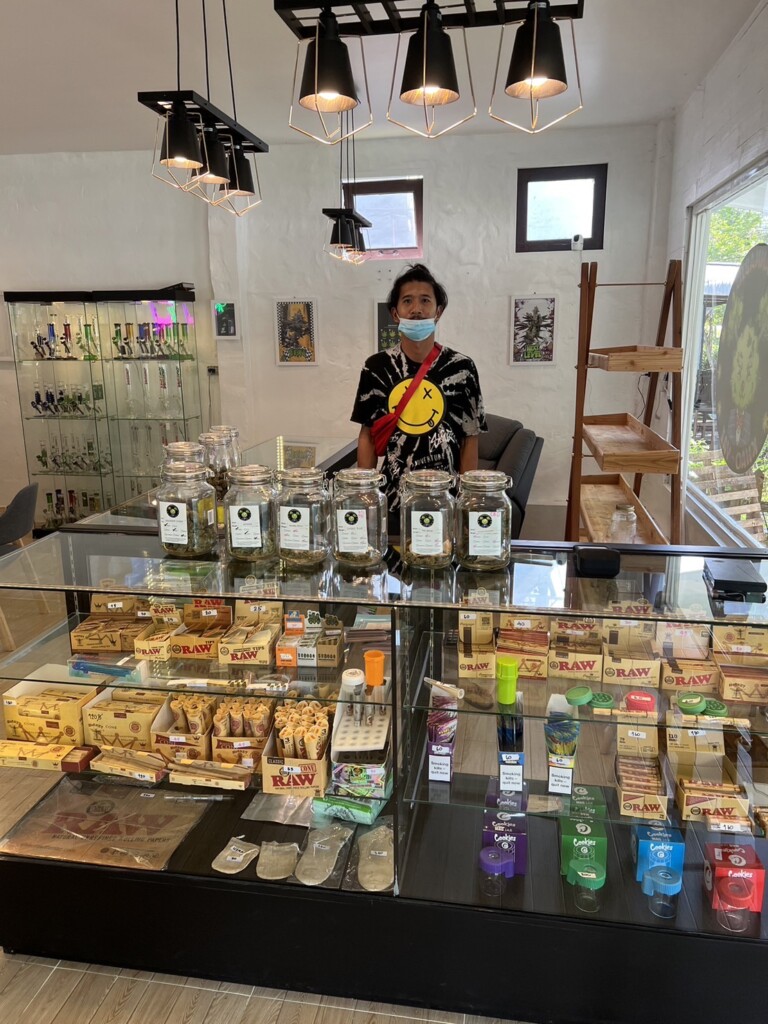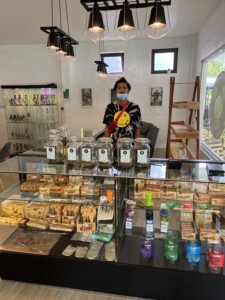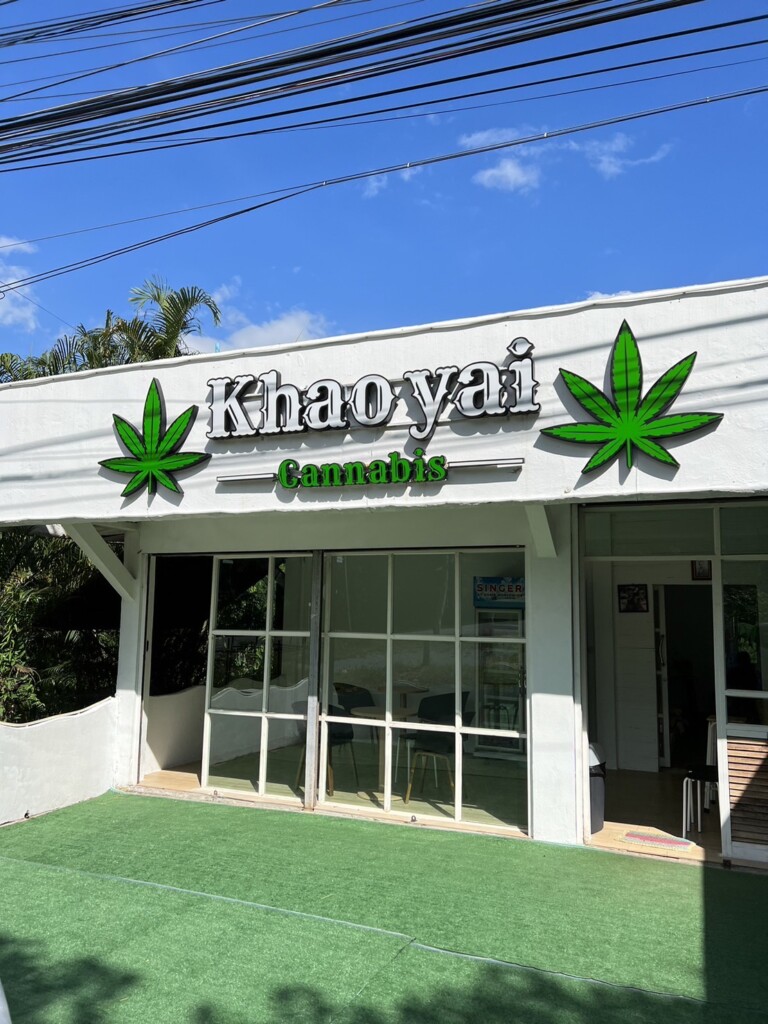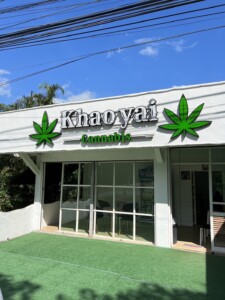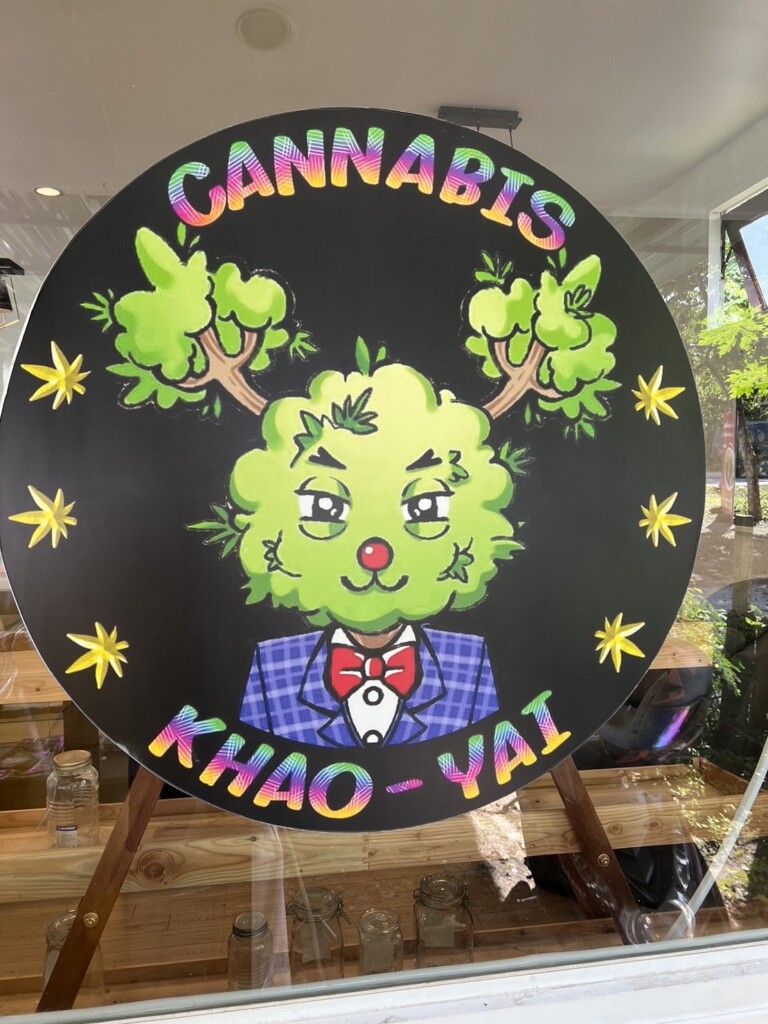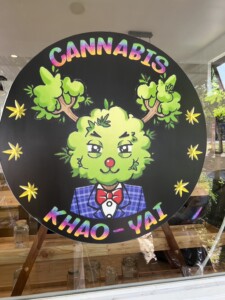 Opening Hours
Monday
10:00 am - 9:00 pm
Tuesday
10:00 am - 9:00 pm
Wednesday
10:00 am - 9:00 pm
Thursday
10:00 am - 9:00 pm
Friday
10:00 am - 9:00 pm
Saturday
10:00 am - 9:00 pm
Sunday
10:00 am - 9:00 pm