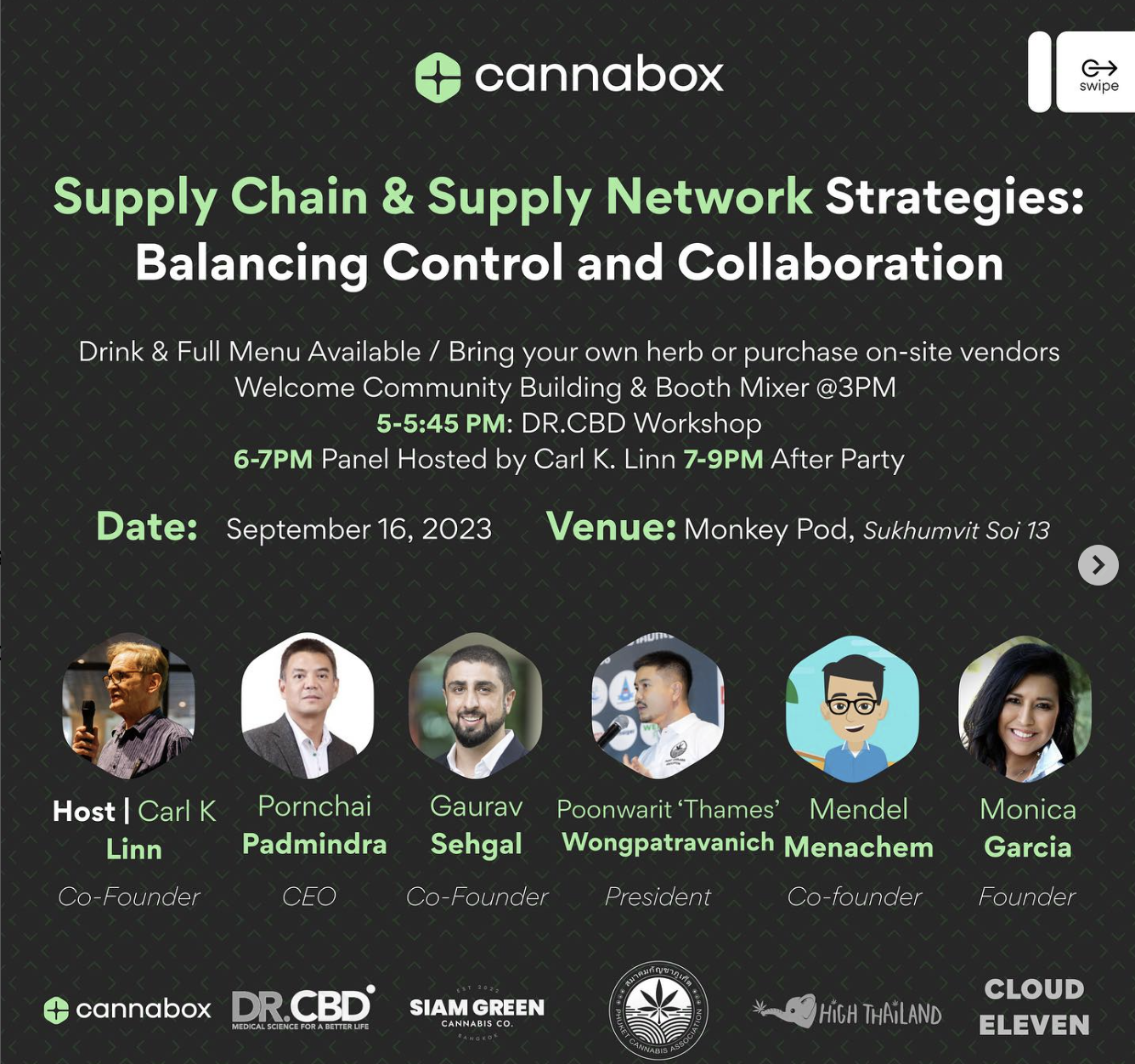 Cannabox is thrilled to invite you to the second round of our groundbreaking event series, Building The Future of Thai Herb Today. Our next event, Supply Chain & Network Strategies, is on Saturday, September 16th at the iconic @monkeypodbkk in Bangkok.
Cannabox felt the power of connection as we explored the theme of permissionless innovation in the absence of regulations. Now, Cannabox is ready to create the next episode in their series — unraveling the secrets of successful supply chain and network strategies.
Starting at 6 PM, the panel of experts will share their insights, experiences and best practices – providing guidance and inspiration as they describe navigating this dynamic landscape. There will be a Q &A afterwards so, please, ask questions.

All Details here:
Supply Chain & Supply Network Strategies: Balancing Control and Collaboration